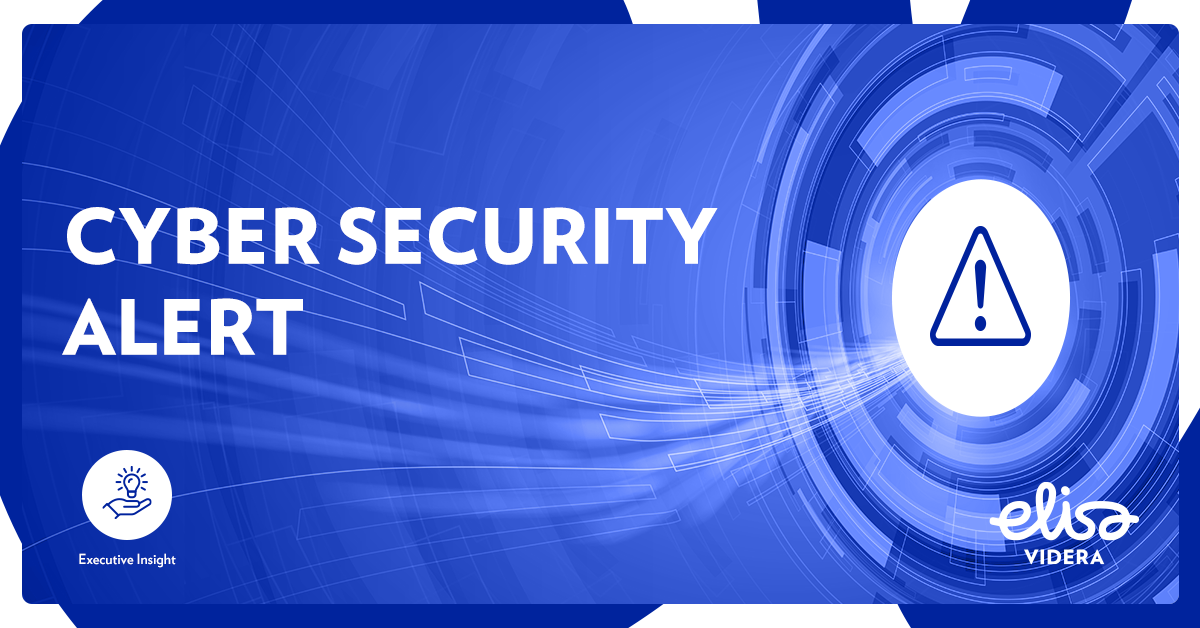 Executive Insight 7/2023, 5 min read
Cyber security alert: Has your company ensured the cyber security of video collaboration?
"Executive management should pay attention to cyber security. Are you confident your company has ensured adequate cyber security safety measures when using public cloud-based video conferencing solutions?" asks Pasi Mäenpää, CEO, Elisa Videra.